Advantages of the HOBOT 288 robotic window cleaner
AI-technology S2.0

Gyro and laser sensors

Linear cleaning

For any glass thickness
UPS backup battery

It also cleans frameless windows

Window frame detection

Cleaning speed 2.4 min./1m2
It works in a vertical position

Remote control

Smartphone control
Revolutionary window and glass cleaning
You can easily place the HOBOT-288 robotic cleaner on the cleaned surface of glass, windows, mirrors, shop windows, glass doors of the built-in cabinet and simply turn it on with one button. And your windows will be brightly clean and effortlessly polished.
Quick, effortless cleaning of windows and windows
HOBOT 288 uses a unique system of linear motion, in which the glass is precisely cleaned. The patented surface movement system is provided by a powerful suction motor and a large microfiber cloth. HOBOT-288 cleans the surface in two stages, first horizontally, and then vertically, thus achieving perfect cleaning of the surface. The cleaning speed is 2.4 min./1 m2.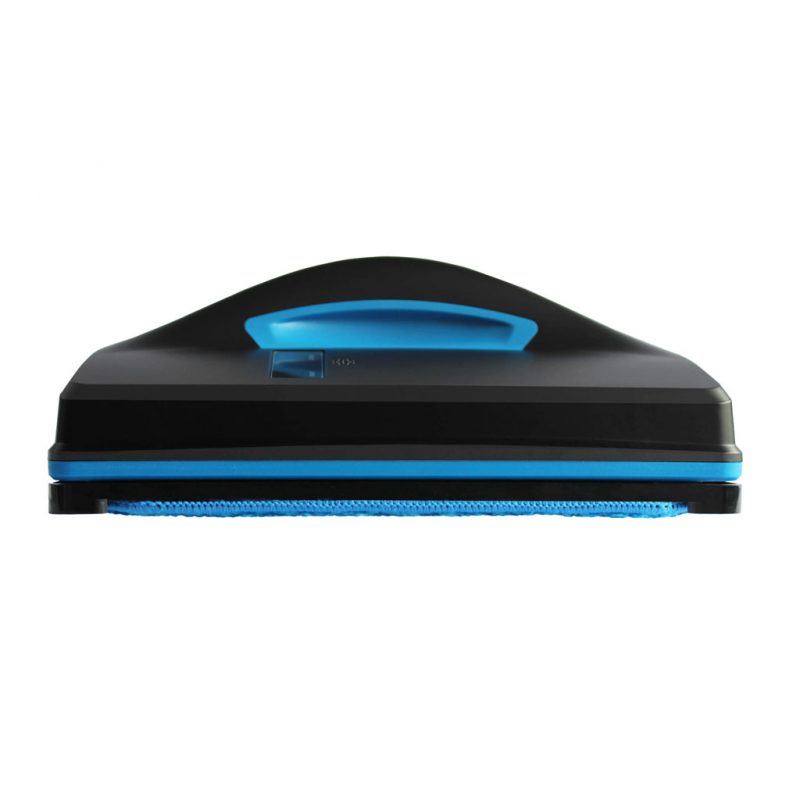 AI-Technology S2.0 and laser sensors
HOBOT 288 is equipped with a GYRO sensor, laser sensors and a navigation system with AI-Technology S2.0, which control the movement of the robot on the cleaned surface similar to a car. HOBOT 288 automatically detects the size of the cleaned surface and manages to clean large areas up to 6 m wide. The minimum size of the cleaned surface is 40 x 40 cm. Thanks to laser sensors, it also cleans frameless windows and mirrors without any problems.
Smartphone control
The Hobot-288 robotic window cleaner can be controlled using an iOS and Android smartphone. You can easily download the control application for free on the App store or Google Play. You can also control the robot with the remote control included in the package.
Single-Side-Cleaning versatile system
The special Single-Side-Cleaning system ensures the cleaning of glass of any thickness and various types of glass surfaces. HOBOT 288 offers universal use for cleaning not only windows, but also mirrors, glass door panels, shower enclosures, tiles and more.
Adapts to the cleaned surface
Pneumatic pads are located on the bottom of the robot, which automatically adjust and adapt to the surface to be cleaned. HOBOT 288 thus moves reliably and smoothly on the glass.
Two types of microfiber cloths
HOBOT 288 offers two types of wipes for cleaning. Blue for dry cleaning and yellow for wet cleaning and polishing. Large cloths effectively capture dust and other dirt and clean the surface just along the edges.
HOBOT 288 is extremely safe
The HOBOT 288 robotic window cleaner is equipped with a backup UPS battery, which it uses in the event of a sudden power failure. Other safety features are several sensors that constantly evaluate the situation and the safety rope.
Ecological and friendly
The HOBOT 288 robotic cleaner uses microfiber cloths that are easy to wash without fabric softener and reused for cleaning. This saves your wallet and nature.