Water cooler Nano
 
The Next-Gen
Water Purifier
An exceptionally energy-efficient, environmentally-friendly, compact smart water dispenser for those who want to enjoy crystal-clear water.
      COLD                HOT              ROOM

Do you have any questions?
Unique touch interface 
Slide and drink
The tempered glass and illuminated touch surface give Nano the stunning appearance it deserves. But we went one step further. With our brand new volume slider technology, all you have to do is choose the right amount, and Nano will fill your glass for you. 
For hot water
Advanced heating technology
We designed Nano with a highly advanced flow-through heating solution that can save you considerable energy. Our heater only uses energy when dispensing hot water. No preheating or storage tanks required.
For cold water
Intelligent cooling system
For cold water
Nano's cooling system combines our advanced hardware and software solutions to track and learn from your water consumption habits, switching on the cooling system only when it's needed. Our thermoelectric cooling unit requires minimal space. Nano really is nano-sized and easily fits in any environment!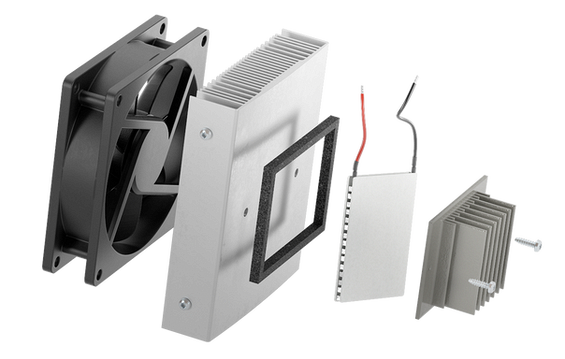 Up to 36 liters of daily cooling capacity
Up to  70% Energy save
Thermoelectric cooling unit
A highly reliable and hygienic closed cooling unit without any refrigerant gases. Cooling capacity of up to 36 liters/day with an adjustable temperature setup.
Smart technology
Guaranteed 

water quality
With over a decade of experience with drinking water dispensers, we designed Nano to always provide crystal-clear water.  We know that cleaning water coolers can be frustrating. Therefore with Nano it was our primary target to change that. Nano is equipped with smart technology to preserve the quality of your drinking water.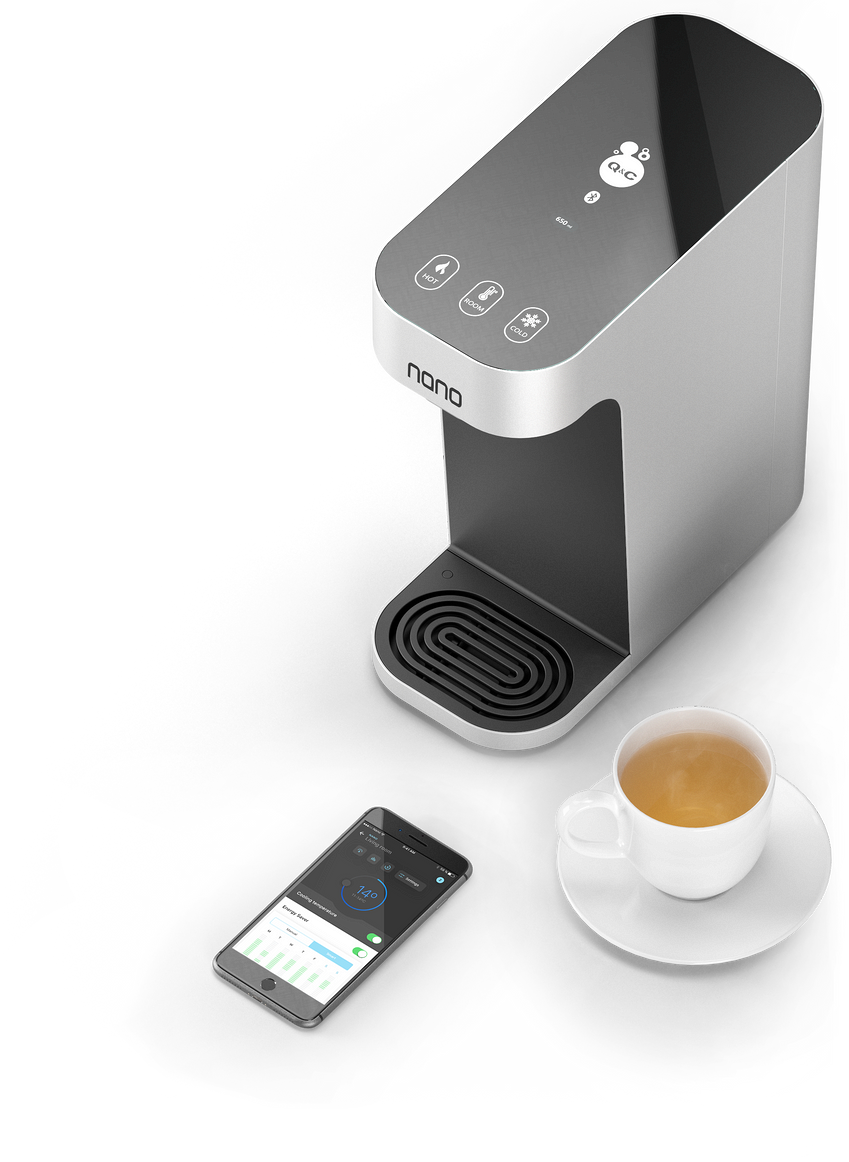 Compared to average water coolers
Ultra-low energy 

consumption
With its cutting-edge heating technology and Smart Energy Saver mode, Nano uses 95% less energy to heat water and consumes 7x less total energy than average coolers on the market!